Our online credit card processing is currently down; we apologize for the inconvenience. Please call Customer Service at 1-800-323-2841 to place an order with credit card payment.
Returning Customer? Access your account.
Gloves & Hand Care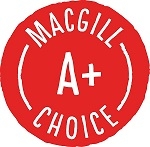 At MacGill, we know you're always looking for the smartest products to fit your budget. That's why we're introducing MacGill's A+ Choice Products. Items in our catalog with the A+ icon offer either great savings or are a smart buy even if they require a bit more of your budget.