WelComb's motto when it comes to lice is simple: No Fear. No Drama. No Pesticides. After extensive research (learn more here!), they learned that it's the comb, not chemicals, that consistently and effectively get rid of lice and nits (eggs). So, they made it their mission to spread this message and provide nurses and parents with a lice and nit removal product that truly works. MacGill is confident that with WelComb, there will be less fear, panic and drama when it comes to removing lice.
Let's start with what's NOT in the kit: a solution that claims to kill nits. No harsh chemicals. No ineffective oils. Why? Because it's all about the comb. You see, physical removal with the wet combing method is the safest way to eliminate lice and nits. You just need the right comb – a WelComb!
The WelComb gets right down to the scalp, where lice and nits live, to get them out. Most of the other combs on the market slip right past the .3mm-wide nits. With rigid teeth just the right distance apart and a beveled edge that allows you to get closer to the scalp – you'll be removing lice and nits with ease!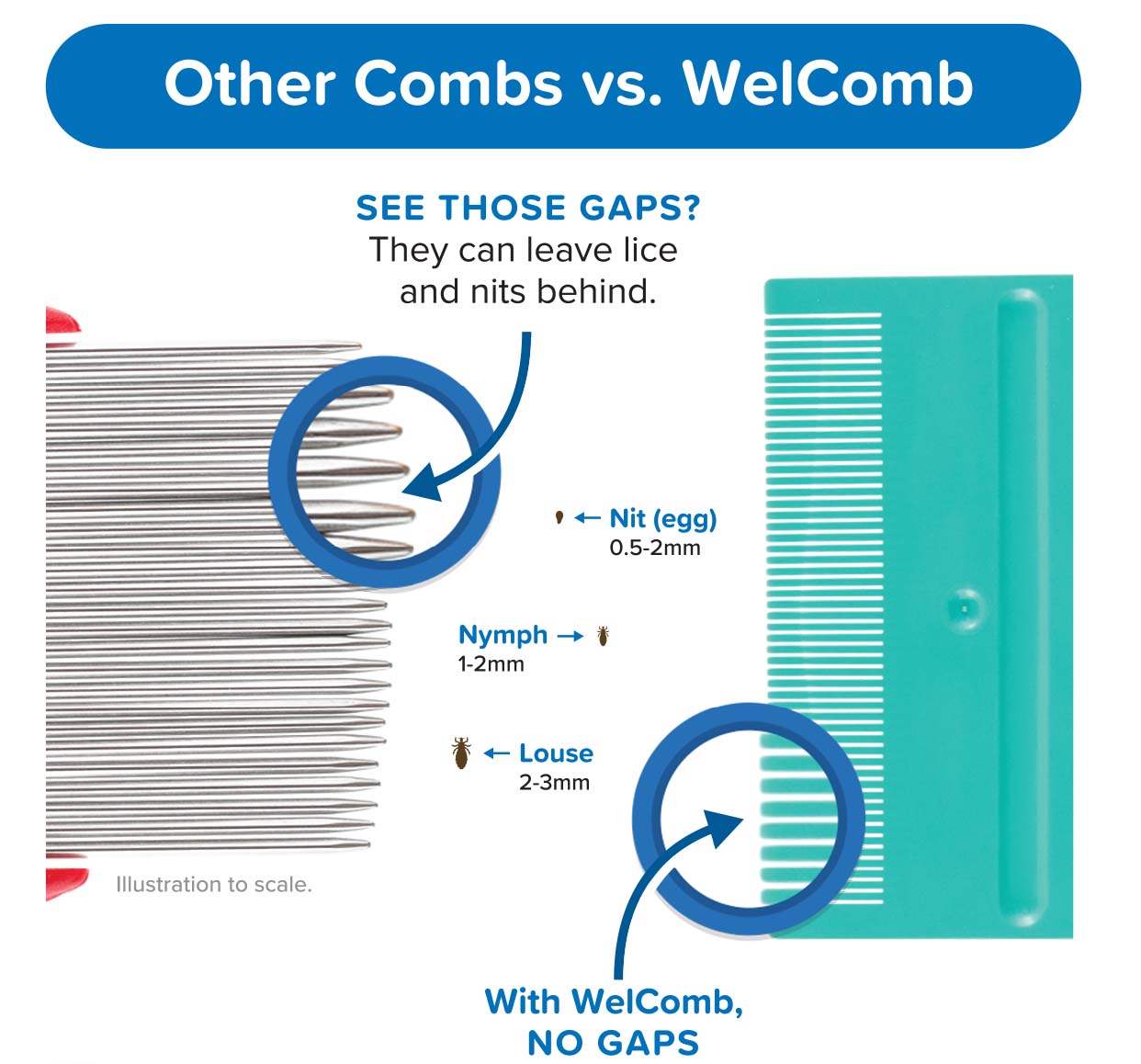 Here's what's included in the WelComb Lice and Nit Removal Kit:
WelComb (x3)
WelComb Conditioner: Free of harsh chemicals and ineffective oils, the conditioner helps lubricate the hair to aid in the removal of lice and nits.
Spray Water Bottle: Lice freeze when wet, making it easier to capture and remove them.
Detangler Comb: A wide-toothed comb helps evenly distribute the conditioner throughout the hair and remove any excess conditioner prior to removing lice and nits.